Description
Product Specification
Battery Type: Lithium-ion (Li-ion)
Voltage: 14.8 V
Capacity: 46 Wh
Color: Black
Attention:
1.Li-Ion Laptop Battery 10.8V and 11.1V are in common use.
2.Li-Ion Laptop Battery 14.4V and 14.8V are in common use.
Please ensure the product(s) that you are going to buy fits the brand, model, part number and dimension (mentioned above) of your device.
Compatible Part Numbers: 
For LENOVO
ASM P/N 45N1138 45N1140
FRU P/N 45N1139 45N1141
LC P/N 121500158 121500159
Fit Laptop Models:
For LENOVO
For Lenovo ThinkPad S3 S431 S440 V4400u Series
This compatibility list is non-exhaustive. If your original part NO. or your laptop model NO. is not included in the compatibility list, but our battery may still fit your laptop. Please feel free to contact us to confirm the compatibility.
Product show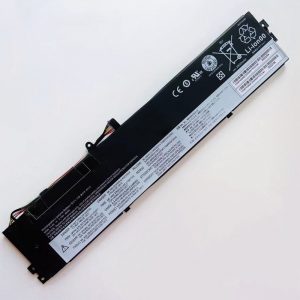 Lenovo Laptop Battery: 1 2 3 4 5 6 7 8 9 10 11 12 13 14 15 16 17 18 19 20 21 22 23 24 25 26 27 28 29 30 31 32 33 34 35 36 37 38 39 40 41 42 43 44 45 46 47 48 49 50 51 52 53 54 55 56 >>